Opening Hours
| | |
| --- | --- |
| Tuesday | 17:00-20:00 |
| Thursday | 17:00-20:00 |
Please check our instagram page for regular updates and last-minute changes on the opening hours.
Also notice that, as of winter 2023, we are no longer open on Wednesdays.
Board Members
(THIS WEBPAGE IS STILL IN DEVELOPMENT)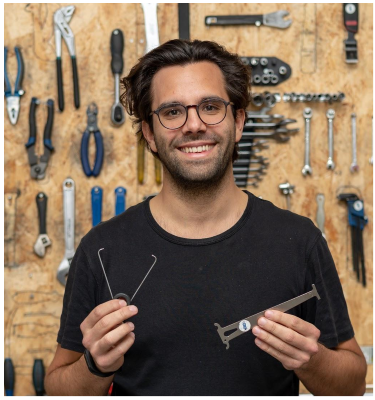 SEBASTIAN STEINER, President
PhD student in molecular systems biology trying to measure all cell surface interactions in the human proteome. Passionate about keeping the road bike in perfect conditions to hit top speed on the flats.
Favourite tool: Checking chain stretch and having a sparkling clean chain is the key to unlimited speed, efficiency for the win/spin!
LUKAS ESSER, Finances
PhD student in Civil Engineering, specialising in Jenga for real buildings. Owns one bike for each day of the weeks but likes to share them.
Favourite tool: Derailleur alignment gauge, needed for reviving bent and dented bicycles.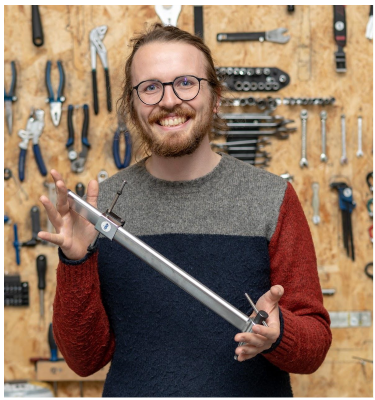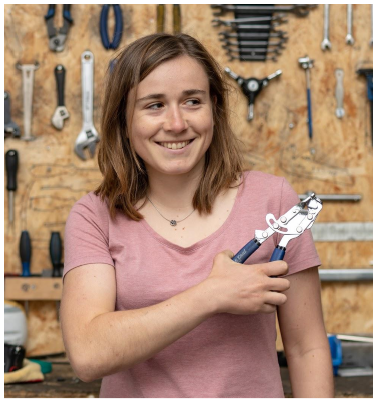 CARLOTA CORBELLA, Social Media
Master student in atmosphere and climate with a focus in climate models. Uphill Velociraptor.
Favourite tool: With this tool you no longer need four hands to pull a cable to the adequate tension.