We are VELOVE – a group of university cycling clubs. We offer space where you can come to fix your bike with us and much more. Join us in our mission to GET UNIVERSITIES CYCLING!
Joining VELOVE
We are always looking for people passionate in assisting students in getting their bicycles in great shape! All information to become an active member can be found on our Get Involved page.
If you want to show your support for our cause and would like to receive updates and join our activities you can become a VELOVE member by filling out this registration form. Students can join for 10.-/year, while for alumni the price is 50.-/year.
Workshops, Social Rides and Other Events
We regularly organize workshops to teach you the basics of repairing your bike. We also hold regular social rides along the best trails and roads around Zürich. All the dates, details, and sign-up links for these and other VELOVE activities can be found on the Events page.
Veloventilator, a refreshing project

The VELOVEntilator is a prototype for a device to refresh cyclist during the hot summer months. A breeze of mist cooled air makes sure to bring the temperatures down to a comfortable level. This refreshing machine was built by a group of four people: Serena Neuenschwander, Lukas Bernhard, Fabian Ulmer and Hannes Heller, with support …

Read more
A big thanks to our supporters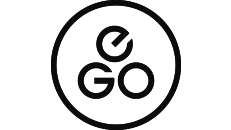 ---